Home
About FCF
FCF Gorman
FCF Staff
FCF Blog
FCF Calendar
FCF Testimonies
F.A.Q.
Contact Us
Get Plugged-In
Free Articles
FCF Family Photos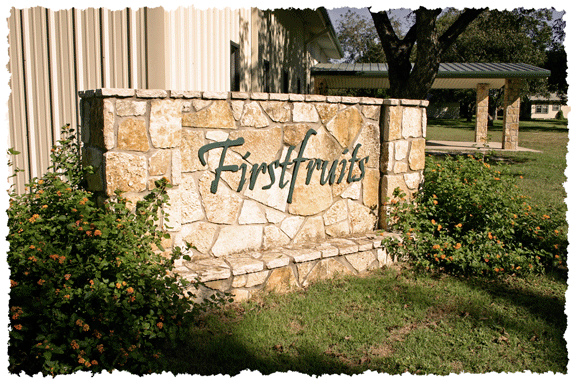 Firstfruits Christian Fellowship is a Christ-centered Biblically based fellowship whose mission is to bring God's recognizable presence to every heart in the Eastland County area through the gospel message of reconciliation, the equipping of the Saints, and the building up of the body of Christ.
We invite you to check out our church by browsing around our website.
Most first time visitors to our website are wondering, "What kind of church is this?" A good place to start would be to check out our philosophy of church and ministry. Also, you you might want to check out our frequently asked questions page.

Come and experience the presence of the Lord in one of our uplifting contemporary and relevant to life worship services. Gorman may be a small town in Eastland County but our vision and outreach are worldwide! You will see why folks regularly drive 30 to 40 miles to worship here. Hope to see you soon!
Our Sunday Worship Service begins at 9
:30 A.M.
Our Wednesday Evening Family Bible Study begins at 6:30 P.M.
325 W. Lexington
(Across from the football field)
P.O. Box 344
Gorman, TX 76454
Phone: 254.734.3203